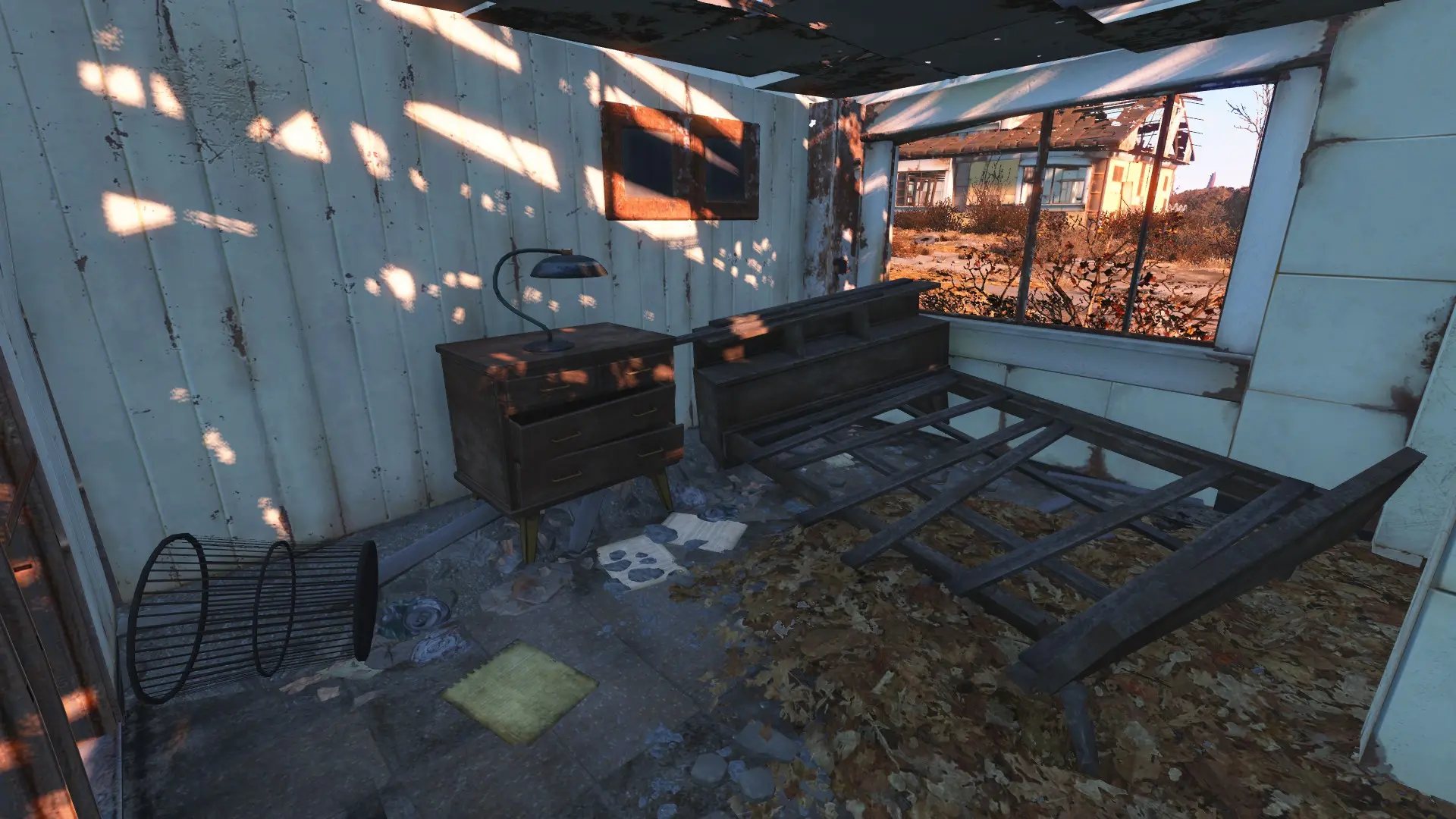 Yes, I'm still playing this game, I have hundreds and hundreds of hours invested and I don't know that I'll be stopping any time soon.  Lately though, I've mostly been doing settlement building and I was inspired to write this article when I saw a mod that was intended to make your settlements more dirty.
More dirty?  They're dirty enough as it is!What drives me crazy and always has is the idea that these wasteland settlements are just filthy.  I'm not talking about big things, things that you wouldn't expect individuals or even groups of people to fix, I mean the little stuff, that anyone with 30 seconds and a broom could clean up.  Why do so many people willingly live in filth?  I don't get it.
It's just piles of leaves and trash everywhere, in every corner.  Garbage piled on counters and shelves.  I'm not talking about tree branches and stuff you can scrap for resources, I mean things that are there just to make the game look dirty.  I get it, it's the game aesthetic that Bethesda is going for, but once you're making a settlement, you ought to be able to get rid of the clutter, not go back and make it even worse.
And that's why, when I realized that one of the mods that I installed let me get rid of all of that, I was overjoyed.  I spent hours going from settlement to settlement getting rid of all of the junk.  All of the debris decals.  All of the standing water that soaked into your mattresses and made things look awful.  There were entire buildings I trashed because they were so badly damaged and just took up space for rebuilding.  I tried to save the things that gave a settlement character, but otherwise, anything that was too badly damaged to preserve got deleted.
And that's why my settlements look nice, for the most part.  There are some things the mod doesn't allow me to delete, especially in the DLC, but I've mostly gotten rid of all of the ugly decals and piles of crap and weeds, etc. If the point of settlement building is to make the wasteland better for your settlers, why wouldn't you do that?  Why wouldn't you patch all the big holes in the walls and ceilings of your houses?  You can still have the wasteland feel without living in squalor.  Aren't the settlements supposed to be a beacon of light in a world of darkness?  Stop making them worse and make them better!