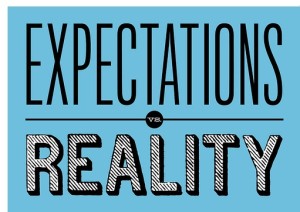 On a recent episode of The Secret Cabal podcast, they talked about tailoring RPG clues to the players and they said that players shouldn't be expected to be Sherlock Holmes, just because they might be roleplaying him, they're just normal people.
The thing is, to a certain degree, I disagree.  See, I had two different gaming groups growing up.  One was made up of some really educated people, many of whom I'm still very good friends with and two I'm even related to by marriage now.  There's a biologist, there's a doctor, there's a historian, there's an anthropologist, most people in the group have some sort of letters after their names.  They are not people who I could ever count on to solve mysteries or tease out  connections in a game though.  That's just not the kind of people they were, that's one reason I didn't run a lot of games with that group.  My style of GMing simply didn't lend itself to their kind of "dragging around by the nose" playing.
The other group though were people you'd never expect to be smart.  They were almost all long-haired rocker-types.  They hadn't played any roleplaying games before they met me and intellectual pursuits were not their  forte most of the time, but once you got them at the  gaming table, all of that changed.  They really got into it.  In fact, they really set the bar for how I like to play games.  See, when a lot of people GM, if someone approaches them and says they want to do something or make something, there's some generic die rolling and a look at the charts to see if they succeed.  I never did that.  If someone came to me and said they wanted to build something, I asked them how they were going to do it.  Now I didn't intend for them to draw me a schematic or present a dissertation on their design, I just wanted to know what it is that they wanted to create, how it was supposed to work in general terms, what existing concepts it was based on, etc.  I wanted people to put some thought into what their characters were proposing, such that their characters, and indeed the players themselves, were attached to the concept beyond "let's roll some dice".
The first time I ever suggested this to one of the players, Jeff, he was a bit flabbergasted.  I was expecting him to actually think about this thing he wanted me to do?  Outside of game time?  The horror!  But it was also important to him and so, over the course of a couple of weeks, he went to the library, checked out some technical books and came up with a really detailed plan how this thing would work, what parts of existing technology in the game world would contribute to the end product and, in very general terms, how this worked in the real world.  I got explanations of physics concepts, theoretical future discoveries, etc.  I think his end package was 25-30 pages of dot matrix printouts in a report cover.  I was totally bowled over and I know I raved at how incredible this was and how impressed I was with him for a good hour at the gaming table.  I don't think anyone had ever done anything like that for him in his life. I didn't really expect that, I figured a page or two, even a verbal description would have been great but he went so far over and above the call of duty, he got everything he wanted (I probably fudged some rolls in his favor unintentionally) and he ended up saving the day and the whole group rode him around on their shoulders.
That really became the expectation at the table though.  People would work on projects and come up with some really intriguing concepts.  This was back in the days before the Internet, where you had to actually go to a library, sometimes a university library, and pour over books and microfiche to get any information.  I'd get these really interesting theoretical takes on existing physics, explaining how their technologies operated, drawing ideas from existing mechanics in the game world, etc. It made the game world feel much more realistic, which was my goal, and it gave the players a degree of ownership in the universe we were creating as a group.  It wasn't just one person making up the world and presenting it to the others, it was a creative process shared by everyone.
The other thing that it did was make the players more invested in the world and how the games played out.  If there was a mystery to solve, they actually played the part to solve them, they didn't just rely on dice-rolling and expecting the GM to lay out the mystery before them so they could figure it out in 5 minutes.  They weren't Sherlock Holmes but they did use a critical eye to examine the scene, ask questions, pick up on clues and solve mysteries.  It took a while but it was always fun and I tried not to have it be frustrating, even though a little frustration is a good thing when you're trying to work out a mystery, it gives you focus and makes you re-examine the clues to see what you missed.
For my first group, I could never have had the expectations that I developed for my second.  They weren't interested in it.  While they might have been theoretically smarter and better educated, they didn't have the drive to do more than roll dice.  My second group was really excited to perform and the better they performed, the more fun the game was.
So what happened to my second group, the long-haired rockers with no brains?  Jeff, the guy I talked about above, realized that, by pouring over science books, that he really enjoyed physics and he's a physicist now.  Others have similarly technical jobs. One of them owns a multi-million dollar technology company.  I'd never have foreseen any of that before seeing what they could do if they put their minds to it.
I guess you have to keep your expectations realistic, relative to the group that you're playing with, but I fear that my second group has really spoiled me.  Anyone I've played with since then has left me wanting more and better interaction and it seems that most people are either unwilling or incapable of doing it.  It's sad and maybe that's why I haven't really played any pen-and-paper RPGs in decades.  I guess my expectations have become unrealistic because a group of 5 people went above and beyond the call of duty.  I think that's a good thing.