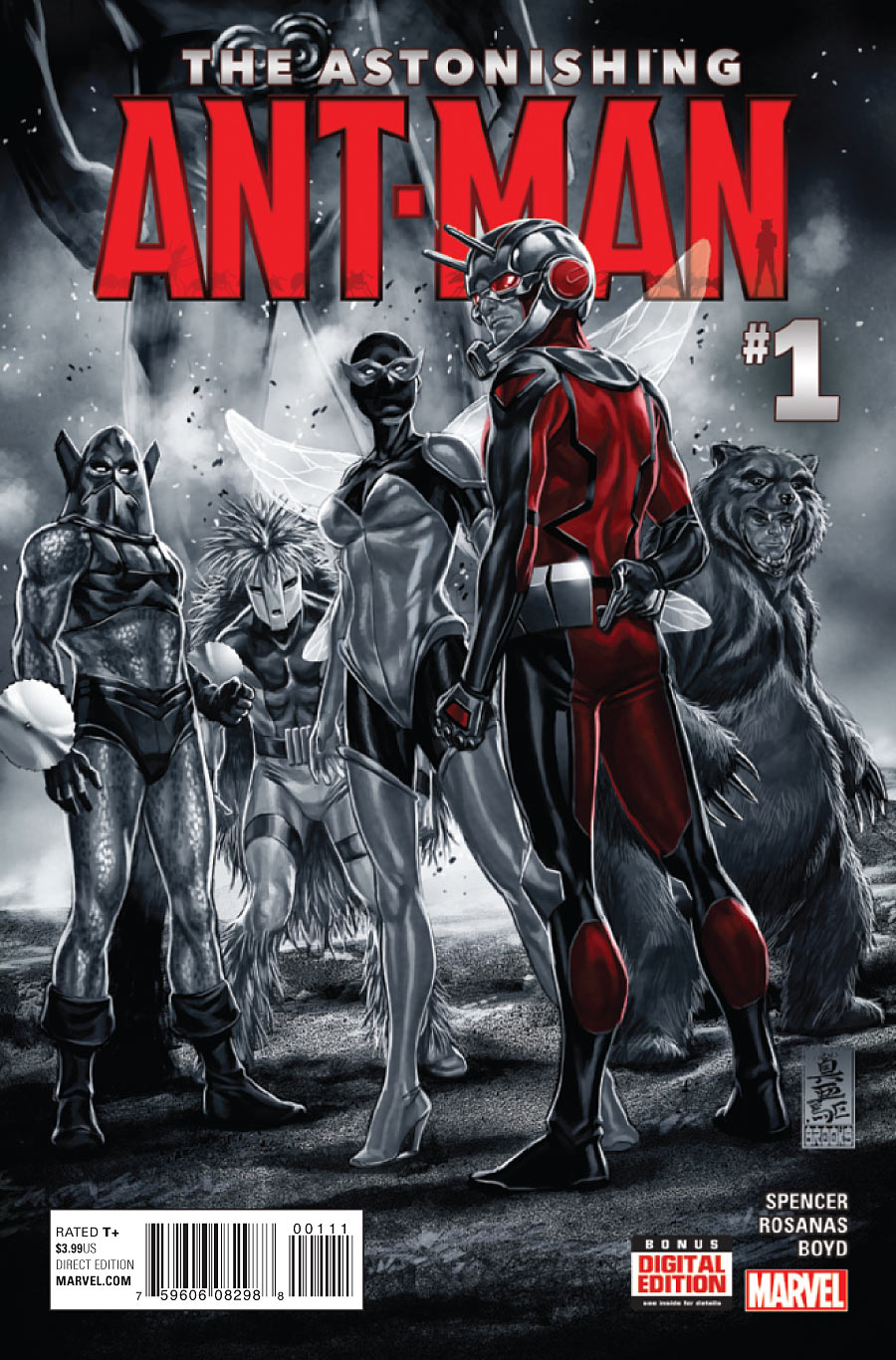 As a character, I never really cared about Ant-Man very much. The original, Hank Pym, never really did much for me and after the whole kerfluffle with hitting his wife, I had very little reason to pay any attention.  When the second Ant-Man, Scott Lang, came along, he was a little more interesting, at least he was a "bad guy" who was trying to make up for his crimes, it was a somewhat more interesting story, but he was never one of my favorites.  That doesn't mean there haven't been some really good takes on the character though, which is what I was hoping would be the case here.  So was I right?  Let's find out.
A lot of this storyline picks up where the previous one left off.  Scott Lang, unlike a lot of other superheroes, has to fight to keep his life together.  He's never got it easy, life is always a struggle and he's always waiting for the other shoe to drop.  But beyond his day-to-day problems, he's got a menagerie of super baddies coming after him, and they're not the normal villains that you see every day, but the rare ones from the past like Whirlwind and Machinesmith.
Writer Nick Spencer presents a fast paced and action packed story with more than a touch of humor.  What happens to Lang isn't necessarily funny, but how he reacts to it certainly is.  In a lot of ways, this reminds me a lot of another Spencer series that I enjoyed a couple of years ago, the Superior Foes of Spider-Man.  No matter how hard Lang tries, life always gets the better of him.  Even Cassie, his daughter that he spent so much time searching for, has started to turn against him, just kicking him when he's down.  And as tragic as it all is for Lang, we still laugh at how he handles his own problems.
If you liked the last run of Ant-Man, this one feels very much the same.  The writing is good and keeps you chuckling, the art by Ramon Rosanas is clear and precise and it just feels right, unlike so many comics I see today.  This isn't dark and gritty in the same way that so many comics go, it's vaguely tragic to think about how bad Lang's life continually is, but how he handles it makes you laugh, which is a strange contradiction, but one that works.  Give it a shot, you might be surprised.
Rating: ★★★★★