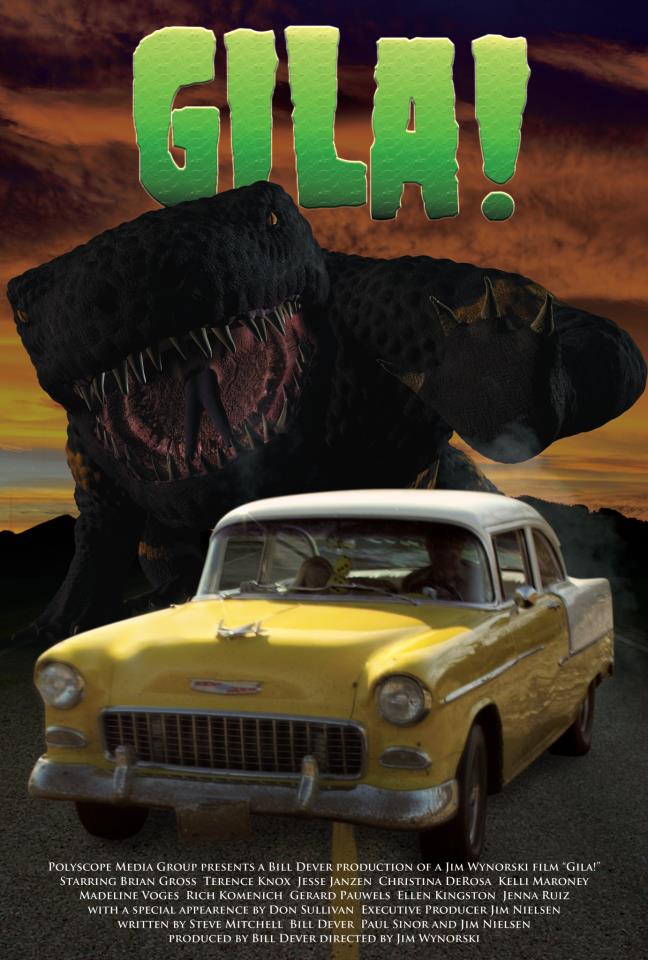 This is a straight lift from 1959's Giant Gila Monster, but even though it's billed as a remake, there are enough differences that I don't buy it.
And  I'll be honest, I am a fan of the original low-budget movie.  It is one of my favorite Mystery Science Theater 3000 episodes and I own the non-MSTied version.  Giant Gila Monster is a classic in bad 50s sci-fi with a ton of heart and enough going on to make it enjoyable while you're laughing at how bad it is.
So while I may be the only one who really enjoyed this, let's take a look at Gila!